Hello Internet Wax Cylinder Episode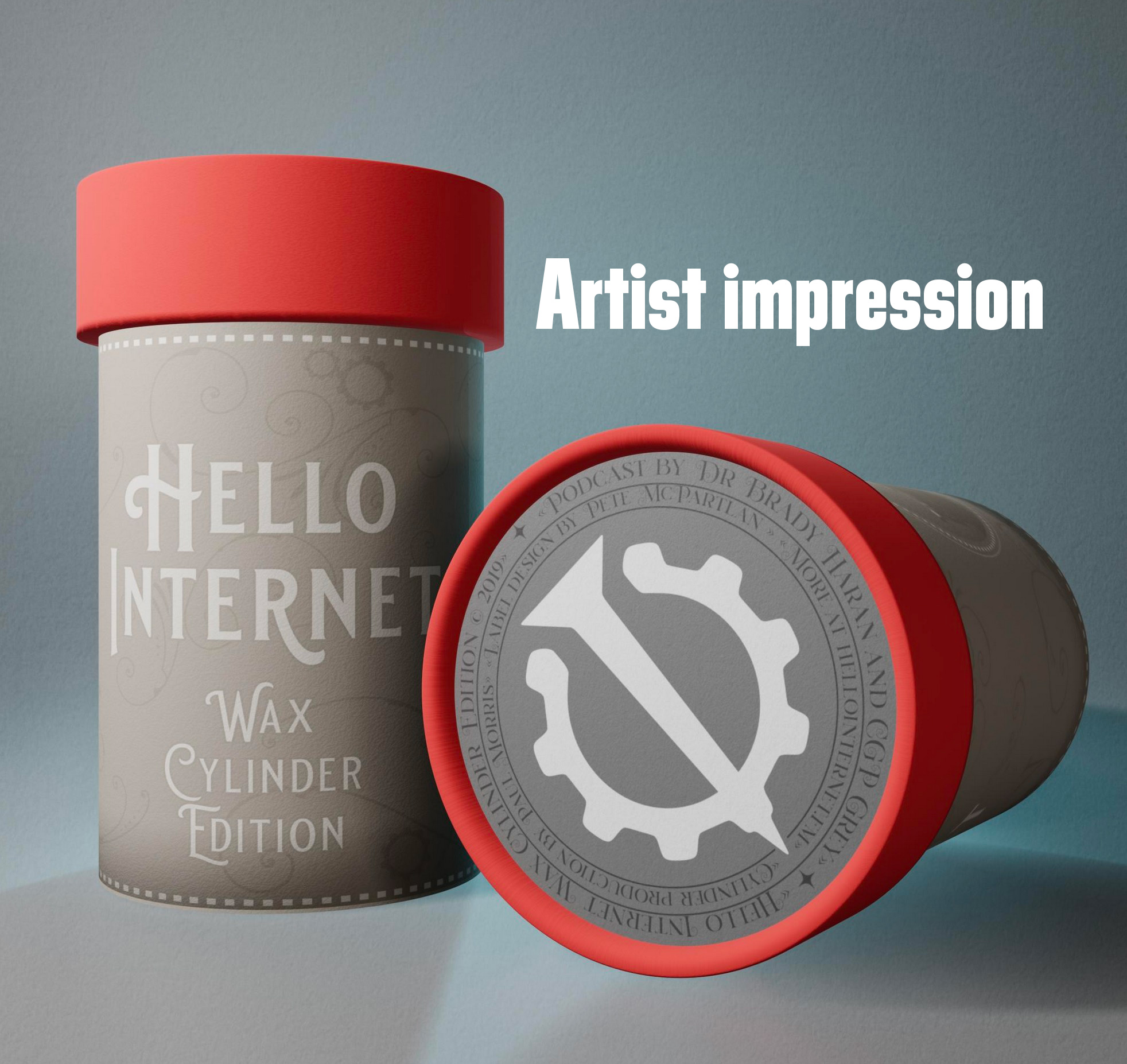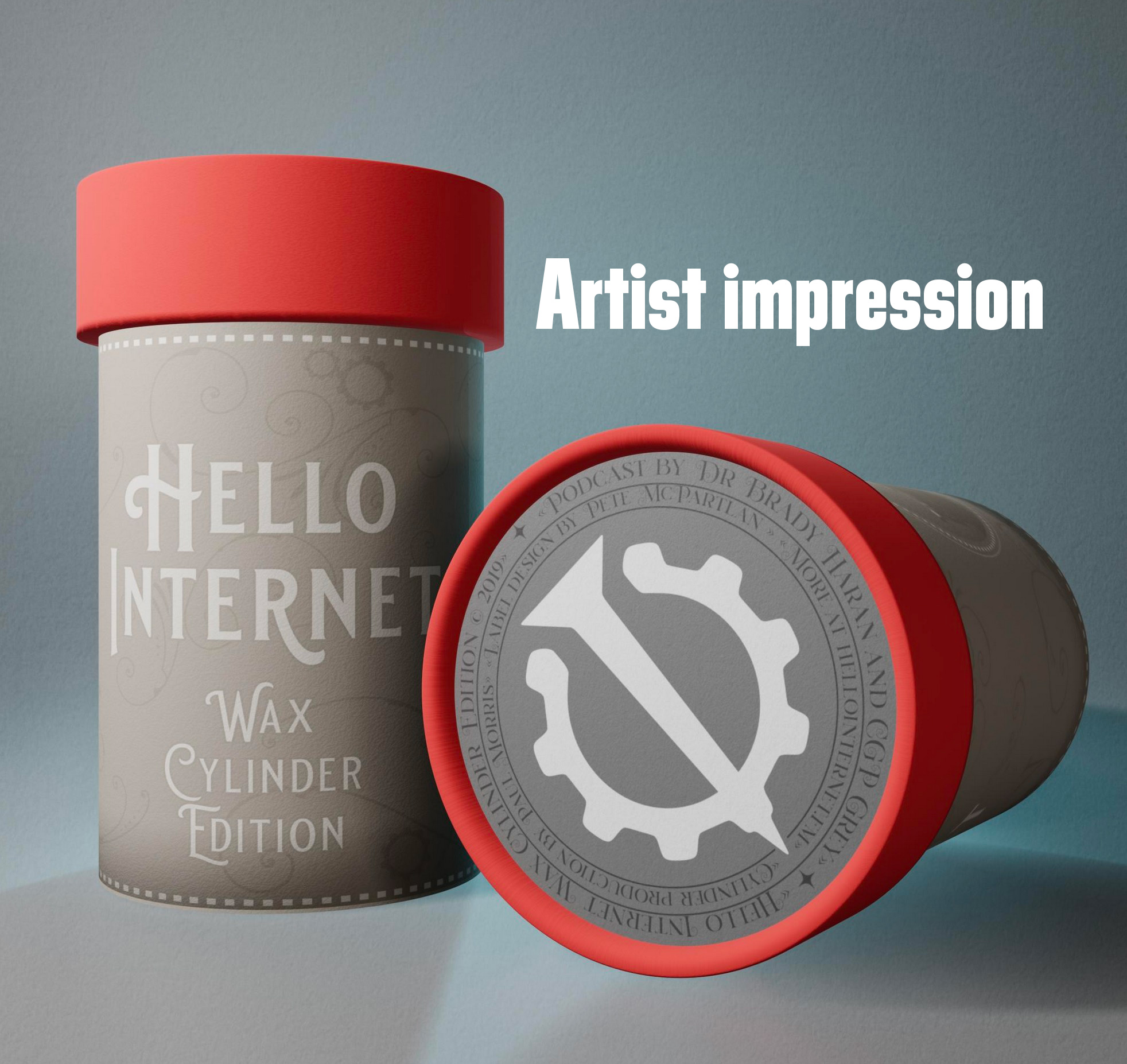 sold out
Hello Internet Wax Cylinder Episode
(If the cylinders are "sold out", updates will first be posted to the HI Patreon and Brady's email list)
An exclusive episode of Hello Internet on a genuine wax cylinder - the same technology used to record and play sound in the late 1800s and early 1900s.
The episode is approximately 2 minutes in duration.
The cylinder is stored in a solid cardboard tube with branded HI labelling, in-keeping with the era.
You will require a special phonograph player in order to listen - but it's also a nice curio your personal HI museum.
Watch a video with Brady showing how it was made.